ADVANCEMENT FPR-46 Fun Pioneering Rod
(Rod for juvenile small horse mackerel)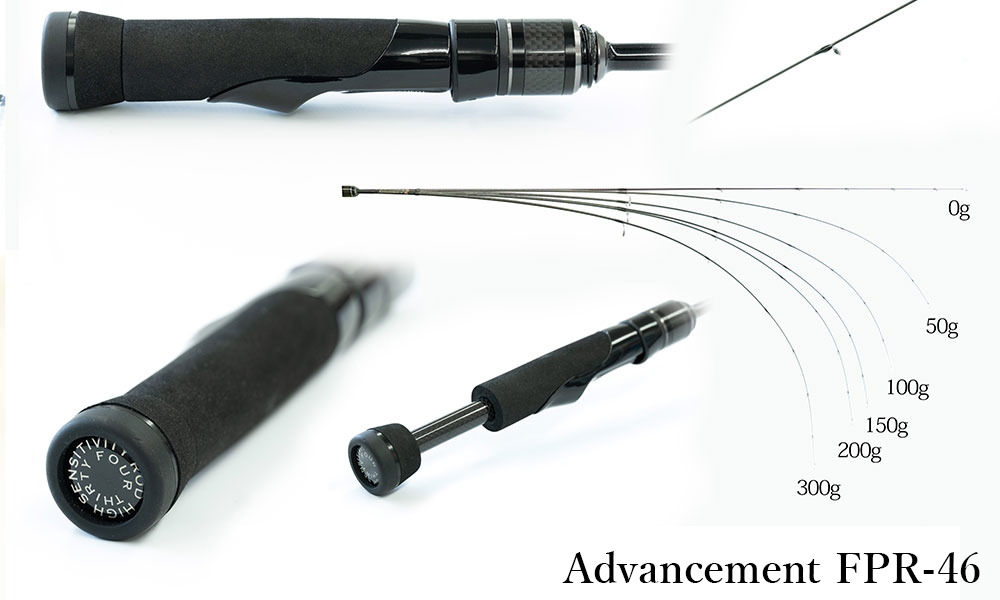 In general, a desire rod is how much of bend and not missing or getting off-hook.
"However, the staff who developed the Mame Aji (small juvenile horse mackerel) rod thought differently.
They thought, "I'd like to achieve a rod to hook the Mame Aji (small juvenile horse mackerel)" That was their idea.
If you try to use a so-called slow-taper rod that bends all over, you will inevitably be delayed. In the case, it will inevitably be a fast taper. But if it is a hard rod, when you hook it up, the horse mackerel leap up.
The reason why Mame Aji is easy to go off hook is because of its light weight.
It jumps out of the water when the rod is raised and off hook when it rotates violently in the air.
Therefore, the tip has been softened so that it does not rotate on the water surface. The gentle flexibility of the tip suppresses the movement of Mame Aji.