KOMAMECHAN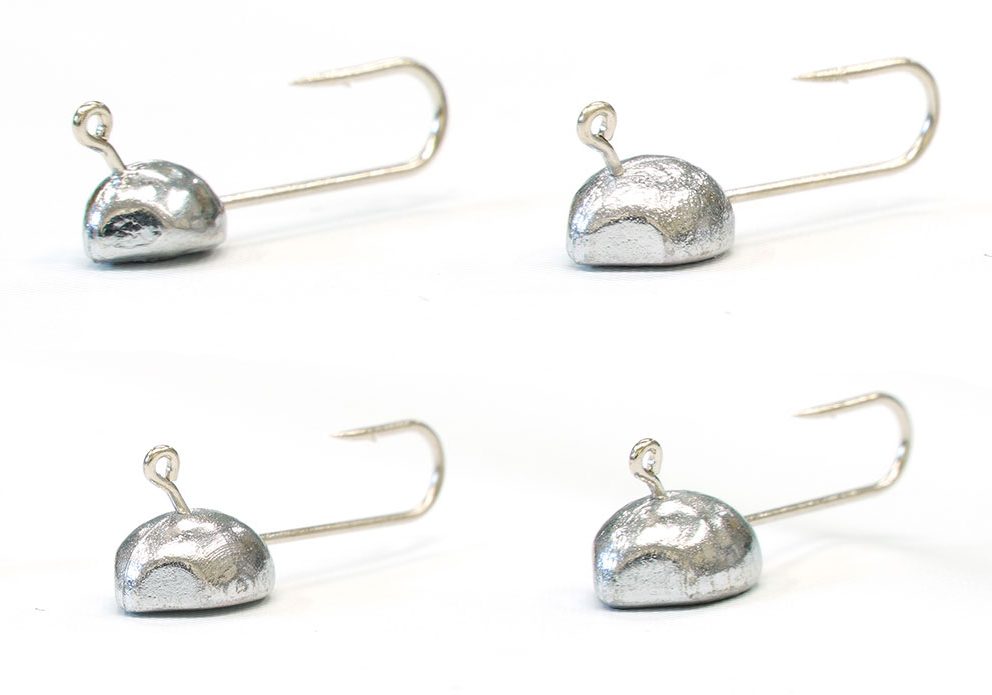 Gokumame aji (very small horse mackerel) hook up.

There are a lot of areas where you can't catch the 20cm range size of horse mackerel but there are many areas that you can catch around 15 cm ones.
THE MAME jig head was created 6 years ago for the fun and pleasure of fishing these small size horse mackerel.
They are categorized as Mame aji = Bean Aji = Juvenile horse mackerel.
The size range 15cm or less.
About 6 years have passed since then, and the "bean mackerel or juvenile mackerel" has become smaller and smaller (laughs) The catch size of smallest horse mackerel is of less than 5 cm even as small as the OCTPUS worm! So often I saw the increasing number of people struggling to deal with these even smaller aji at competitions and other events.
I was taken back especially, there were many requests from people in the Kansai and Hokuriku areas, and their voices reached me to lead the new development of a new jig head.

The KOMAMECHAN jig head development concept is "hooking the Gokumame (very small tiny horse horse mackerel)." Gokumane = mini mame = very small horse mackerel. The size range 10cm or less.
I started making the KOMAMECHAN with the theme of how to hook up these very small sized horse mackerel. First time I have left it up to two field instructors of our company and developed under supervision advice. I have asked instructors in Kansai and Hokuriku to participate in this development because I think that this jig head is used only in these region.

As for the hook shape used in normal aiing, I have done a lot of tests so far, so I generally know that "this kind of shape is the best", but for targeting the Gokumame aji (very small mackerel), I have to reset that idea at once.
I found out that It was that open gap hooks are not useful for this instance.
Open-gap is designed to increase the frequency of fish hit, but in the case of Gokumame aji (very small mackerel), the skin is so soft, so if you hook it anywhere it will lead to hook off.
A hook shape that raises the holding power to stay hooked is by deciding the point to hook it with a closed gap rather than an open gap. It has an orthodox shape that used to be like a decade ago.
That's the answer, the result we got from the three of us who tested all kinds of shapes and the KOAMAECHAN jig head was created. The wire diameter of the KOMAME CHAN jig head is also thicker than THE MAME jig head, and the shape is rather close to prevent the hook from coming off the extreme soft skin of the Gokumame aji.
Weight line-up
Four line-ups of 0.4g, 0.6g, 0.8g and 1.0g
Price
440 yen per pack (tax included)
JAN code
0.4g:4589579022447
0.6g:4589579022454
0.8g:4589579022461
1.0g:4589579022478